College Day (23-Apr-2018)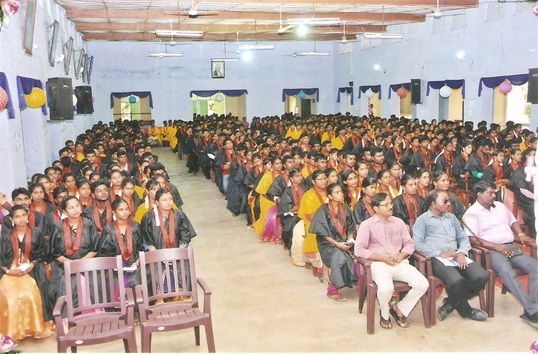 The Annual day celebration was held on 23.042018 at Vedasiromani Auditorium. The celebration began with Welcome Address and the Annual Report of our achievements was read by our Principal Dr. S. John Kennady. The Chief Guest of the celebrations motivated the students to be ready for the real world difficulties.
Our secretary Mr.M S S George kosal highlighted the skills that students should possess to compete and get placed in the Global Market. Best outgoing students from various departments were honored. Prizes and awards have been presented to the meticulous students who performed their best in academic and non-academic activities.
Awards have been presented to the best teachers and motivated them to continue their performance in the impending years.