Candle Light Ceremony (2018)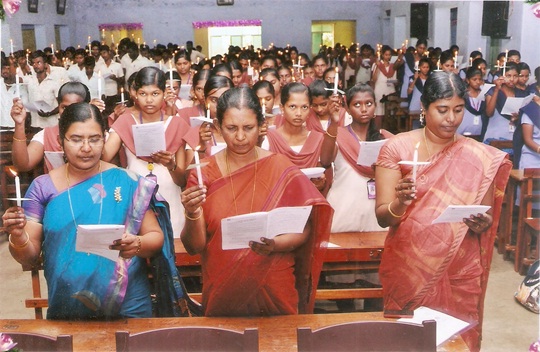 A candle light ceremony was organized for the outbound students of our college held at our college auditorium. The ceremony began with the invocation of God by our college Choir.
Prof .T.Karunakaran, formerly HOD of English, was the chief guest of this ceremony. He shared the inevitable truth about the present day world and the needs. The inspirational speech of the chief guest motivated many of our students to take improved resolutions in their life.
The candle lighting ceremony began accompanied by the recital of our College choir. This ceremony is a symbol of faith and prayer. It created a positive ambience among the students.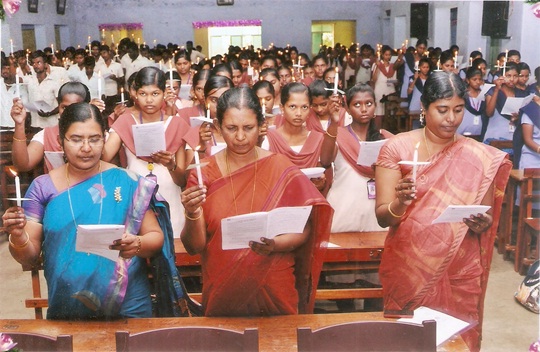 Our beloved Principal Dr .S. John Kennady gave away memento to the chief guest as a token of love. The ceremony came to an end by singing a song.